Professor Hans Zappe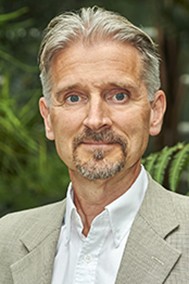 Hans Zappe is Gisela and Erwin Sick Professor of Micro-Optics at the University of Freiburg in Germany. He is one of the internationally leading researchers in the areas of optical microsystems and micro-optical components and has made fundamental contributions to the state-of-the-art in fluidic imaging systems, tunable lenses and adaptive optics.

Born in Paris and raised in New York, Prof. Zappe earned BSc and MSc degrees at MIT in 1983 and a PhD from the University of California, Berkeley, in 1989, all in Electrical Engineering. He worked at IBM (USA), the Fraunhofer Institute for Applied Solid State Physics (Germany) and the Centre Suisse d'Electronique et de Microtechnique (Switzerland), before joining the Department of Microsystems Engineering at the University of Freiburg in 2000.

As part of his extensive research activities, Prof. Zappe founded the Priority Program "Active micro-optics" and the Collaborative Research Center "Planar optronic systems", both funded by the German Research Foundation. Strongly dedicated to engineering education, he teaches electronics to undergraduates as well as optics and photonics to graduate students, for whom he has also authored three advanced optics textbooks.

Prof. Zappe has chaired a wide range of international conferences and has served on the editorial boards of numerous optics and microsystems journals. Most recently, he was appointed founding Editor-in-Chief of the SPIE Journal of Optical Microsystems.

At the University of Freiburg he was Dean of Engineering from 2008 to 2010, Dean of Studies from 2002 to 2008, and served as Chair of the Department of Microsystems Engineering from 2019 to 2021.

Prof. Zappe is a Fellow of SPIE, OSA, and IOP.