M. Sc. Thomas Maser
Externat PhD candidate
Curriculum Vitae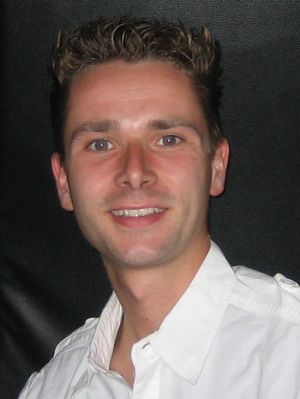 Studies
2003 – 2007 Electrical Engineering, Furtwangen University, Germany.
2007 – 2009 Master degree programm Microsystems Engineering, Furtwangen University, Germany.

Employments
Practical semester, BDT AG, Rottweil, Germany, from 19.09.2005 to 17.03.2006.
Diploma thesis, BDT AG, Rottweil, Germany, from 01.03.2007 to 31.08.2007.
Title: Position Control with CAN Interface for DC-Motors, using the Digital Signal Processor 65F8300 (Positioniersteuerung mit CANchnittstelle für DCMotoren unter Verwendung des Digitalen Signalprozessors 65F8300).
Master thesis, Ulm University, Institute of Measurement, Control and Microtechnology, from 01.09.2008 to 20.04.2009.
Title: Comparison of Methods for Derivative Estimation under usage at a Rehabilation Robot (Vergleich verschiedener Verfahren zur Ableitungsschätzung unter Anwendung an einem Rehabilitationsroboter).
Student assistant, University of Freiburg, Germany, Department of Microsystems Engineering (IMTEK), from 15.09.2009 to 31.11.2009.

Development Engineer, B. Braun Aesculap AG, Tuttlingen, Germany, since 01.12.2009.
Publications
Awards
Innovation Award 2007: Awarded by Sparkasse Furtwangen, for Diploma Thesis.
Innovation Award 2009: Awarded by B.Braun Aesculap AG, for Master Thesis.

Contact