Nanostructures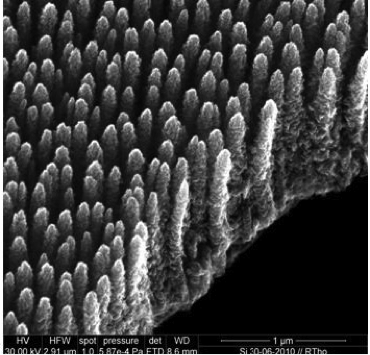 Graphene-based nanofibers
The process is using an inductively coupled RF discharge.
The nanostructures can be tailored to take various shapes: carbon nanotubes, carbon nanowalls or carbon nanofibers.
Due to their high surface area, an adjustable pore size distribution, the high electrical conductivity and the modification possibility, nanostructures can be employed in various scopes such as catalysis, energy storage or gas sensing.
Publication
Contact